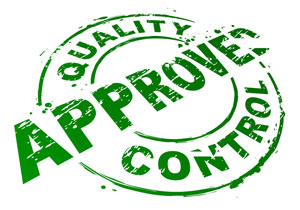 Quality Management System
Quality Policy
OUR VISION IS TO ENSURE HIGH QUALITY STANDARDS AND ACTIVITIES
The Times Press (Pvt) Limited is committed to:
• Provide the Customer's with good quality printing /publishing and Packaging products.
• Provide customers with printing /publishing and Packaging that meets their expectation for price competitiveness, specification adherence and on-time delivery.
• Manage operations to provide consistency in the quality of our products for meeting customer requirements as per standard quality Management System.
• Improve quality and reliability of our printing /publishing and Packaging by selecting supplier who provide us raw material with good repute and high product standards.
• Fulfill the local legal and regulatory requirements and standards given to us by our customers.
• Prevent customer and consumer's safety incidents.
• Continual improvement in our Quality management system.
• Quality systems to check incoming Raw / Packing material, production process, final products, and storage of finished products as per standard.
• Make all possible endeavors to reduce wastage, Re-work and breakdowns.